If it's your first time visiting a chiropractor, it's normal to be nervous and to wonder what to expect. Find out what you should be aware of at your first visit and what you can do to make your visit as stress-free as possible. Empowered Chiropractic does not accept all patients, but rather take on the cases that they believe they can truly help. If yours is not a chiropractic case, our office will gladly refer and guide you towards a better health option. However, if our office can help you, then we will begin your care promptly.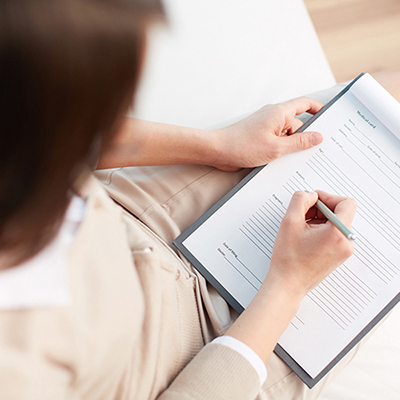 Complete New Patient Forms
Before your first chiropractic appointment, we encourage you to complete our new patient forms. These can be downloaded from our website or filled out in our office. This key information provides us with insight regarding your health and medical history before your first appointment. We are then able to establish a custom plan of action tailored to your needs.
Getting to Know Our Space
When you arrive at our office for the first time, we want to put you at ease as quickly as possible. A team member will greet you and provide an office tour, which includes teaching you about our chiropractic care process, history behind this type of care, and explaining how spinal adjustments contribute to your ongoing health and well-being.
During your tour, you will be shown the diagnostic imaging areas, adjustment rooms, and the restroom. We always welcome any questions you may have, such as about chiropractic care, our doctors, our facility, or the techniques we use.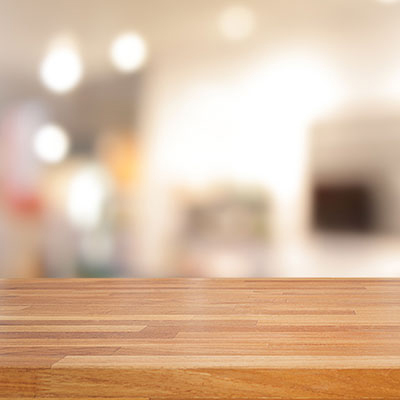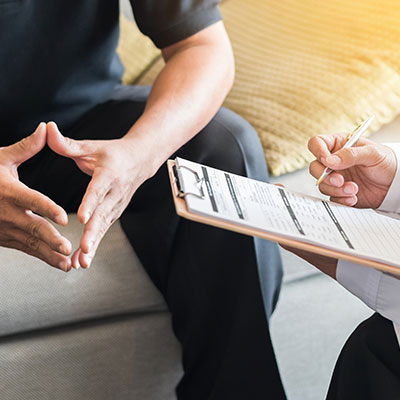 Once the tour has ended, you will discuss your needs with a healthcare professional. This consultation includes discussing your goals, concerns, pain, and symptoms. We will also review your new patient paperwork and your health history.
Initial Exam and Digital Imaging
Your consultation is then followed by a complete chiropractic exam, where we check your spine, nervous system, and muscles. During this exam, we use advanced technology that provides a detailed overview of your nervous system and its functions. Some individuals may need diagnostic imaging, which offers a more detailed view of your skeletal system. Indeed, this diagnostic and digital imaging service helps us find abnormalities, as we don't want to make guesses about your health.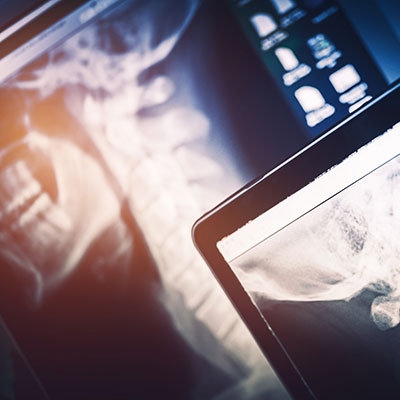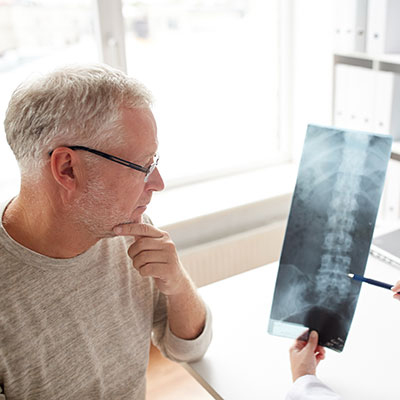 Creating an Individual Chiropractic Care Plan
After the initial exam and adjustment, we'll schedule you for a follow-up visit. These typically occur a day or two after the first visit. When you come back in, our doctors will discuss your exam and assessment, as well as provide a custom plan of action that's tailored to your specific needs. Your personalized plan will aim to improve your health and well-being through the most current chiropractic methods.
At Empowered Chiropractic, Drs. Cullen and Mark will help guide you towards better health and wellness. Our passionate team aims to improve the health of the Grand Junction, CO community. Our staff are also chiropractic patients, therefore we know what an incredible difference chiropractic care has made in our own lives. We truly look forward to partnering with you and empowering you to achieve lasting health and healing. Contact Empowered Chiropractic to schedule your appointment today.
Drs. Mark and Cullen are extremely passionate about helping each and every person to reach their God-given health potential through specific chiropractic care. Not only does chiropractic help with musculoskeletal issues but also allows the body to heal on a much deeper level, from the inside out through correction of the nervous system. While the improvement of symptoms is important, long term optimal health is our ultimate goal at Empowered Chiropractic.